Selecting & Preparing a Marinade
Using a marinade is a great way to intensify the flavor of food or tenderize meats. Explore our tips below to learn how you can create a world of flavor in just a few simple steps.
Why Marinade?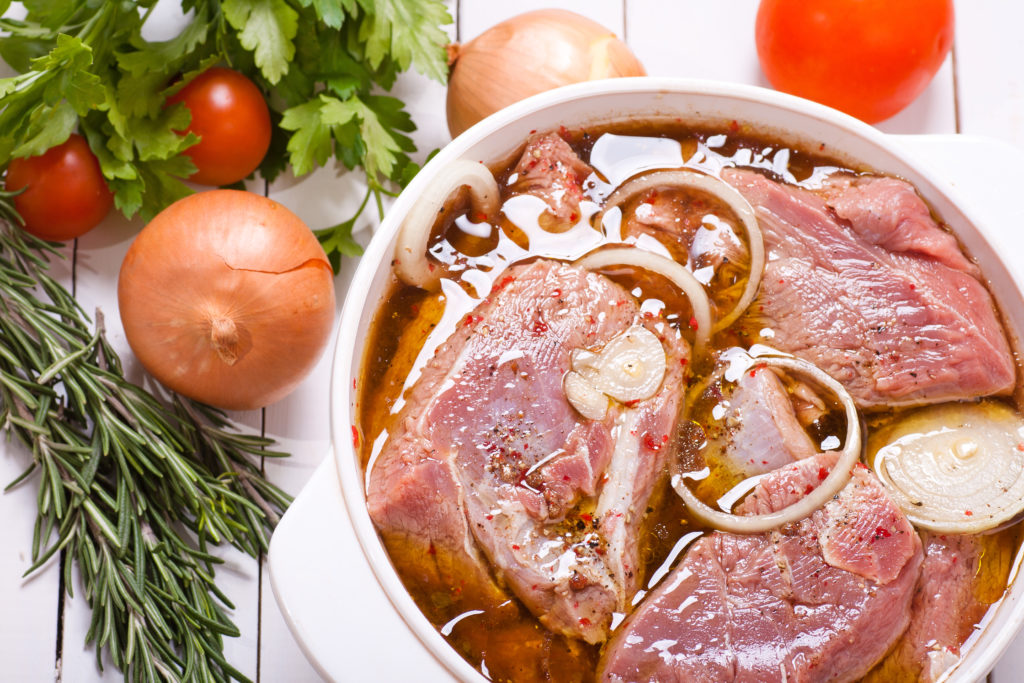 Marinating is a great way to intensify the flavor of food with just a few basic ingredients. So, choose your favorite flavors and soak up some easy-to-follow tips!
The purpose of marinating is to add flavor and, in some cases, tenderize meat, chicken and fish. Marinades can even be used on some vegetables, including eggplant, zucchini and artichoke. Part of the trick is to plan ahead so your food has time to absorb the
flavors.
Remember – A well-prepared marinade can help an amateur on the grill prepare food that tastes like it was prepared by an experienced grill master!
Marinating meat, is a great way to keep your grocery bills down. You can get the cheaper cuts of meat, and still get the same great taste. You just have to plan a bit more, but it is well worth the savings.
If you have meat that is tough, and you are not planning on barbecuing or grilling it, then get out the slow cooker. It is amazing how tender meat can get from slow cooking all day.
Marinating meat, fish, and poultry significantly decreases the amount of carcinogenic heterocyclic amines (HCAs) produced when the meat is cooked at high temperatures, like in grilling. Marinades can reduce HCAs by as much as 99 percent.
Adding fresh rosemary to any marinade ups the anti-cancer potential of your marinade.
Marinades may slow the growth of harmful bacteria, like listeria.