What You'll Need to Marinate

Guide to Marinating Times
Using a Marinade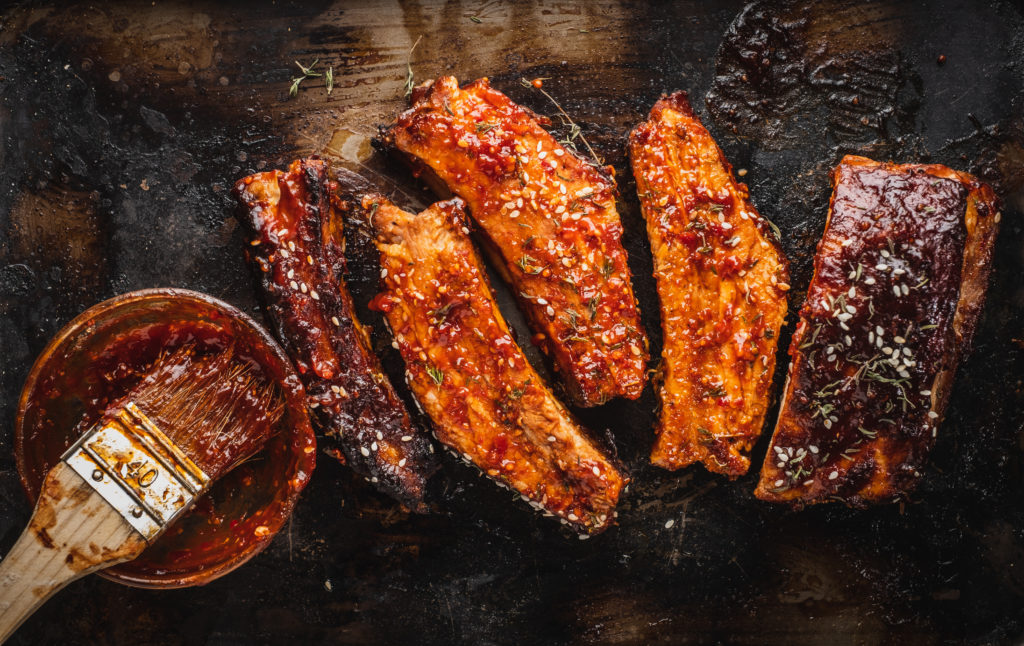 As a general rule, the longer food is left to marinate, the more flavorsome it will become. However, the ideal marinating time usually depends on what you're marinating, the size of the ingredients and the type of marinade you are using.
Small or tender cuts, such as lamb and beef fillets, chicken breasts and seafood, require shorter marinating times (usually two to four hours). Larger or tougher cuts such as leg, rump or shoulder will need longer (usually four to six hours).
A high quality cut of meat does not need to be marinated for tenderness, but can benefit from increased flavor.
When marinating, allow the sauce to sink as deeply as possible into the meat. A general rule of marinade-to-meat ratio is one-half cup of marinade per pound of meat. Times vary depending on the type, cut and size of the meat.
To increase the surface area exposed to the marinade and assist with penetration, make small cuts in the surface of the meat (1/8" every 3/4 of an inch) or poke surface with a fork prior to marinating.
Be careful when using acidic marinades. Foods left too long in these blends can change color and texture and denature the protein. Fish fillets, for example, can change in a matter of minutes.
Never marinate in aluminum, cast iron or copper. These metals will react with the acids and salts resulting in an off flavor.
Remove the skin from poultry prior to marinating. The skin is predominately fat and thus is impenetrable by a marinade plus after soaking in the liquid it will only get soggy and will not crisp properly.