Guide to Marinating Times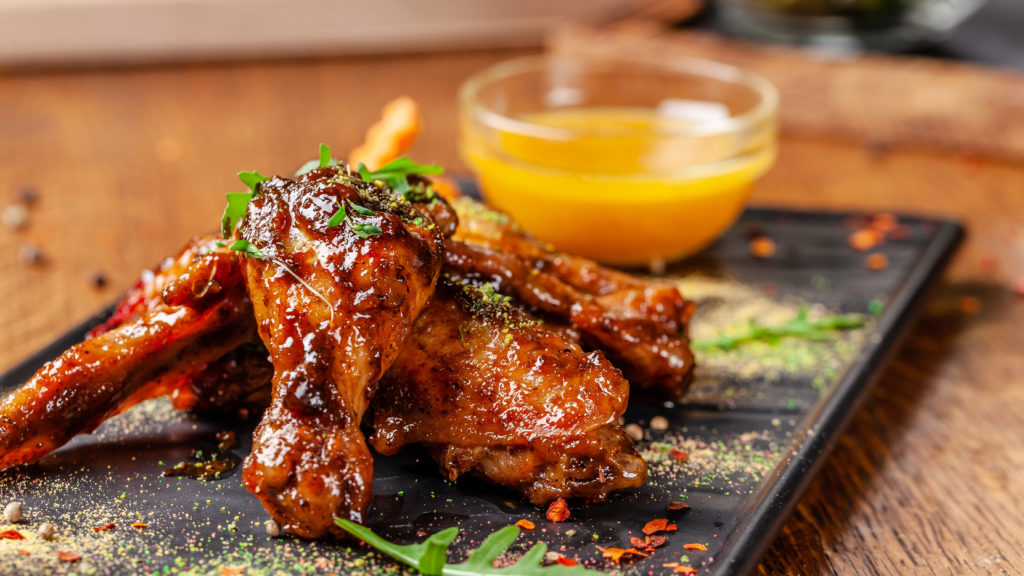 Meats: Lamb, beef, pork, steaks, chops, cubed | 2-4 hours
Meats: Whole roast | 4-6 hours (or overnight)
Poultry: Fillets, cutlets, wings, drumsticks | 2-4 hours
Poultry: Whole | 4-6 hours (or overnight)
Seafood: Prawns, octopus, squid | 1-2 hours
Fish: Whole fish, steaks, fillets | 2-4 hours
Remove the fat and skin from the meat so that it's ready for cooking. You shouldn't have to cut
or trim the meat after it's been marinated
Combine the meat and marinade in a nonreactive, sealed container. Make especially sure not to use aluminum or cast iron, and try to avoid metal altogether, if possible.
Marinate in a sealable plastic bag if you can. You can turn these over often, ensuring that all surfaces get coated in the marinade.
Never marinate meat at room temperature. Marinate meat, chicken, and fish in the fridge to prevent the growth of harmful bacteria.
To marinate meat before freezing, combine marinade and meat in a bowl. Transfer to a sealable plastic bag. Label, date and freeze. To thaw, place in the fridge overnight or until thawed; the marinade goes to work as soon as thawing has begun. Do not freeze dairy-based marinades – they do not hold up to freezing.
When ready to cook, be sure to treat the marinated meat with the same care you would treat any raw meat.
Using a half-cup of marinade to every pound of meat helps keep the calorie count down!
Discard the marinade after use. Marinades used for raw meat or poultry can be used to baste ingredients as they cook, or for a sauce, but they need be boiled first. Place the marinade in a saucepan over high heat and boil for 5 minutes. This will kill any harmful bacteria.