Selecting & Preparing a Marinade

Using a Marinade
What You'll Need to Marinate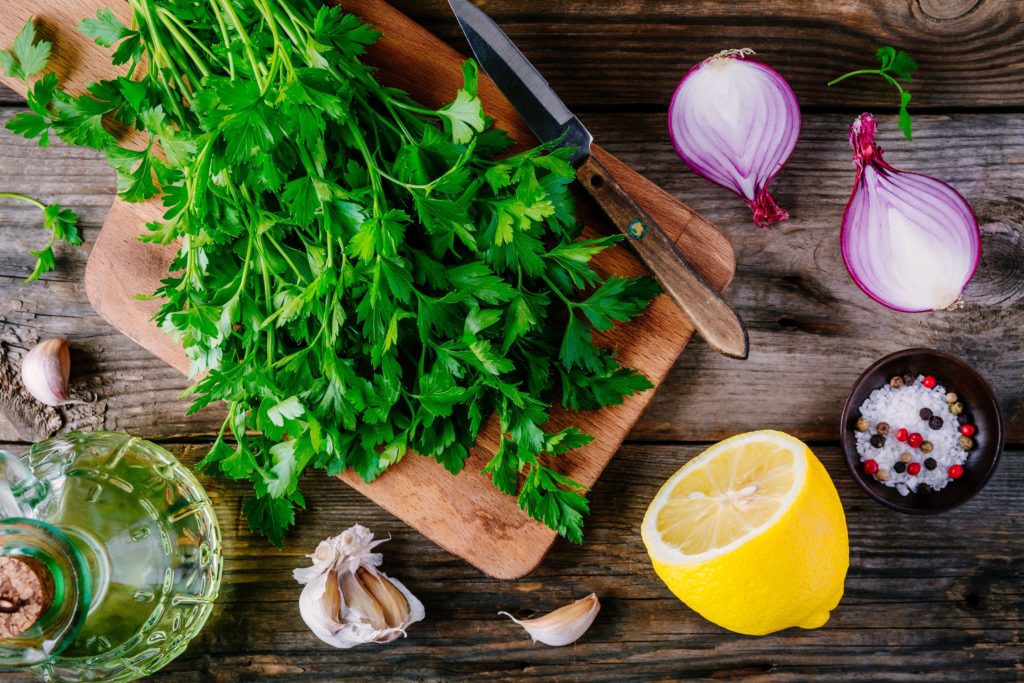 For expert marinating and grilling, have the following utensils on hand:
Chef's knives
Tongs for turning the meat during preparation and a second pair for turning the meat during cooking – this prevents cross-contamination.
Cutting boards
A juicer for squeezing fruit.
Bamboo skewers for threading pieces of food together (soak skewers in water before using them so they do not burn during grilling).
A pastry brush to brush the marinade over the food during grilling.
Shallow dishes for marinating the food. These ensure an even coverage of your ingredients. If the food isn't completely covered in marinade, turn it every 30 minutes. Use glass or ceramic dishes if your marinade contains citrus juice, vinegar or garlic. The acid in these ingredients may react with a metal container and taint the food.
Grilling grid—for smaller food like chopped vegetables.
Disposable aluminum tray—for heating side dishes like baked beans.
Wire grill brush—for cleaning grill grates.
Insulated, flame-retardant mitts—for handling hot coals and grill.
Long-handled tongs—for handling briquets, if used.
A spray bottle with water—for over zealous flames while grilling, you can spritz flare-ups, which can blacken your food.