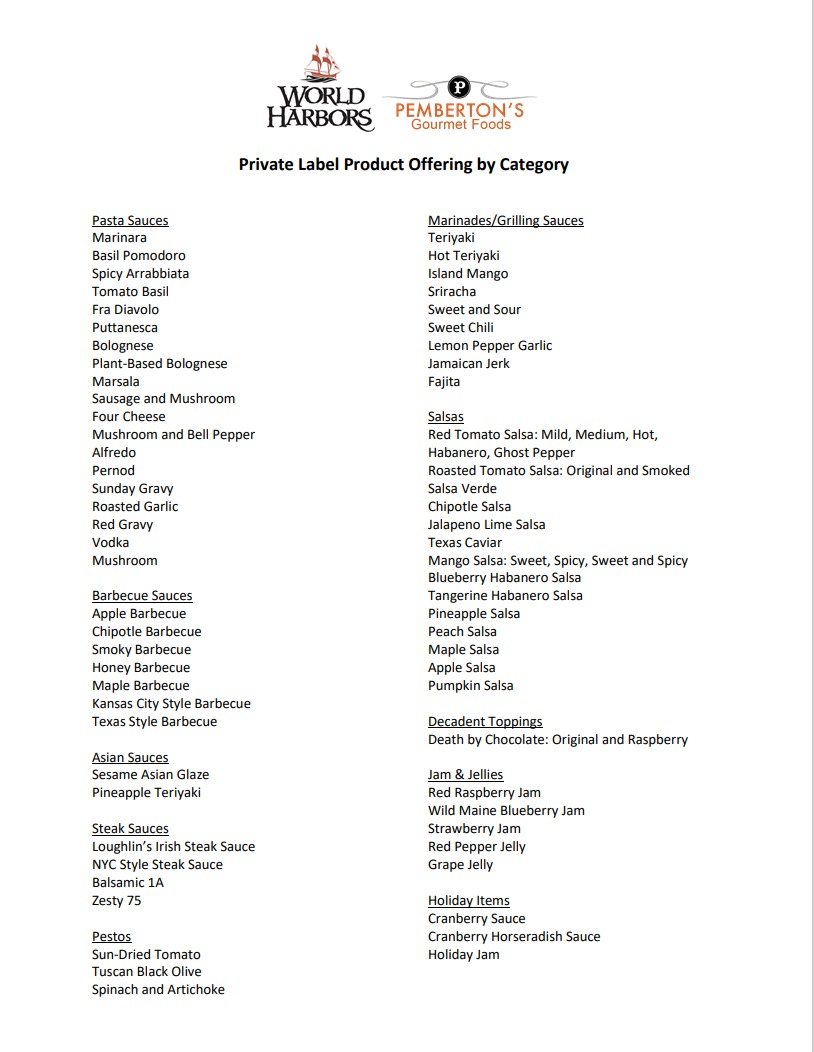 World Harbors is a 61K sq. ft. manufacturing and bottling facility, set on 10 acres in Auburn, ME, with easy access to Interstate and rail systems.
Sauce and Marinade blending and bottling, in plastic or glass.
Providing a consistent and secure supply of quality marinades at competitive supply chain cost.
Finished products for retail consumption and food service.
GFSI Certified. Long standing history of superior (AA) certifications on BRC – Third Party Audit.
Average lead time for PO to ship for delivery is 21 days.
Portfolio based on 9 Marinade SKUs, plus many different private label formulas.
2 Cold Fill bottling lines and 1 Hot Fill bottling line.
Capacity Utilization: Cold and hot fill from 5 oz. to 128 oz.
Daily Run Capacity: 35,000 to 125,000 units.